Get the ultimate wedding planning app
From venue tours to cake tastings, take the WeddingWire app with you wherever you go.
Get more done anytime, anywhere
Access planning tools, vendors, inspiration and more in our wedding planning app.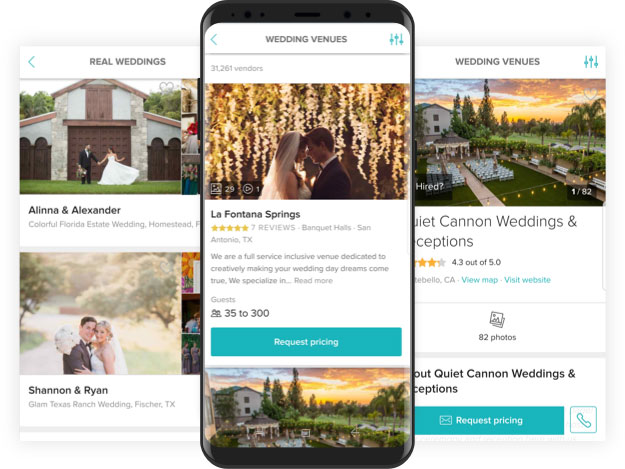 Wedding planning that goes with you
Manage all of your details on the go with the WeddingWire app.
Stay on track
Check off to-dos and get reminders about upcoming tasks.
Find your dress
Browse bridesmaid and wedding dresses to find your look.
Manage vendors
Search, contact and book your wedding vendor team.
Get inspiration
Discover the latest tips and ideas for your wedding from our experts.
Real Weddings
See how other couples in your area celebrated their big day.
Forums
Ask questions and get advice in our community.
Download the WeddingWire app
Stay organized with the best wedding planning app out there.